Traditional Osteopathic Medicine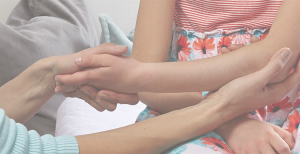 Seaside Osteopathy is a medical practice focused on helping patients lead a healthy balanced life. Yvette Somoano- Villa, D.O. does this by providing Osteopathic Manipulative Medicine as well as delving into other aspects of a patient's everyday life. This would include diet, exercise, how the patient deals with stress and lifestyle. The whole of the patient is observed and treated not just the ailment.
One of the tenets of Osteopathy is that the body is a self healing mechanism. That very powerful statement is a driving force behind the holistic approach to patient care that you will find at Seaside Osteopathy. This approach to healing focuses not on the illness but on the inherent drive towards health that is found within an individual regardless of the condition or its severity. This drive towards health is always working. During a visit, the entire patient is observed and treated. When one is not feeling well it is easy to focus on the ailment and not on the health that is always present within each of us. Dr. Somoano-Villa's job as a Traditional Osteopath is to focus on the health and facilitate healing of the whole.
Yvette Somoano-Villa, D.O
2900 Bristol Street Suite C-101
Costa Mesa, CA 92626
Phone(949)478-0657
Fax (714)486-3753
"Treating patients from birth through life."